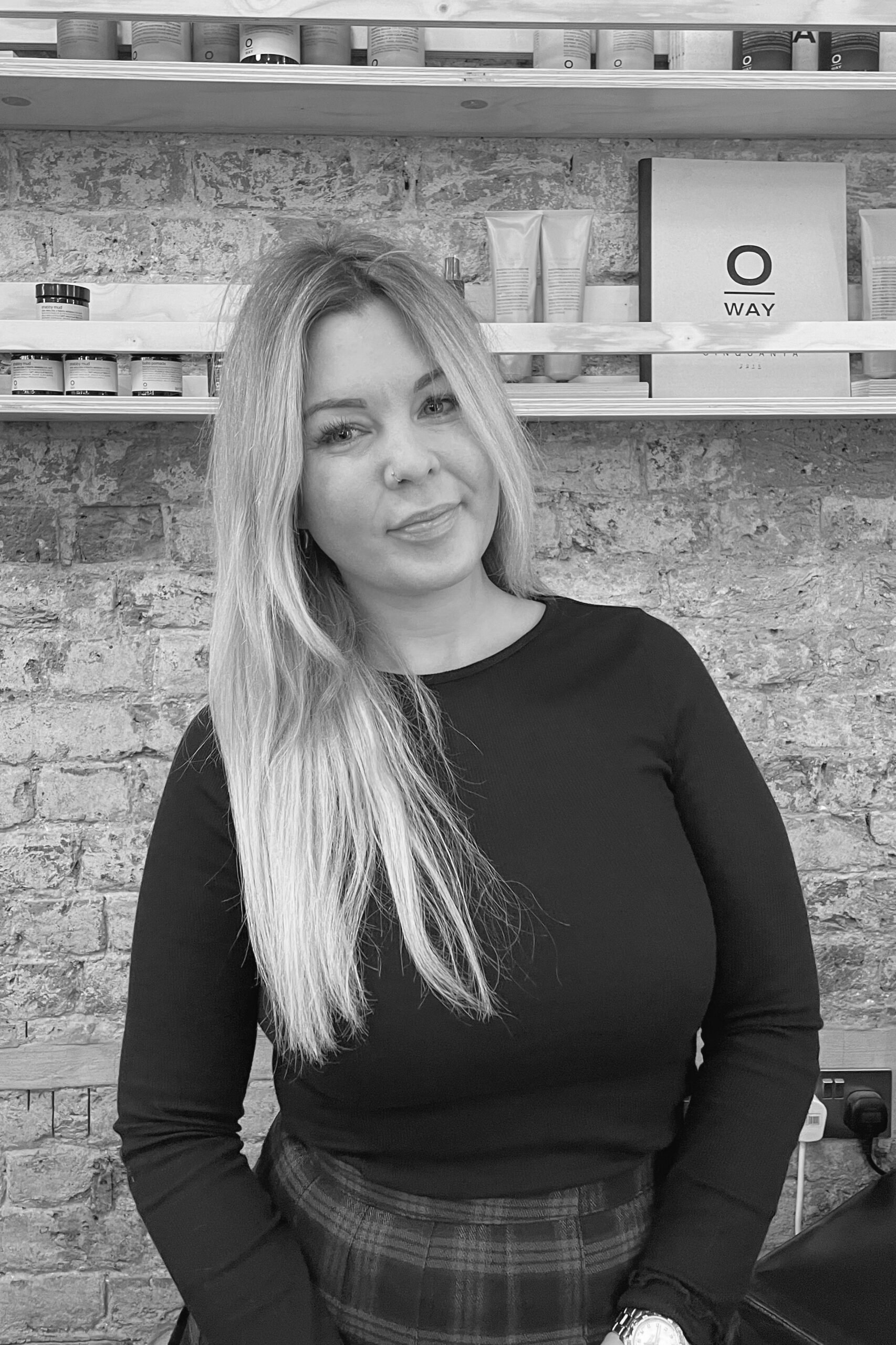 Chloe
stylist / colourist
Chloe, our hairstylist in Shoreditch, started her career when she was 16 years old. After training with Toni and Guy, she went on to work for them internationally moving between the Middle East, Switzerland and the Netherlands.
She has a real passion for people, always listens to her clients, loves to make them feel comfortable so they enjoy their time in the chair with her!

She specialises in all aspects of colouring and is fascinated with creating a totally finished look with the perfect cut. Her almost two decades of experience means she's skilled across many different hair types and textures. She adores creating beautiful luxurious colours and healthy gorgeous looking hair. When not working, our self-employed stylist Chloe loves to travel, go to music events and spend time with her family.