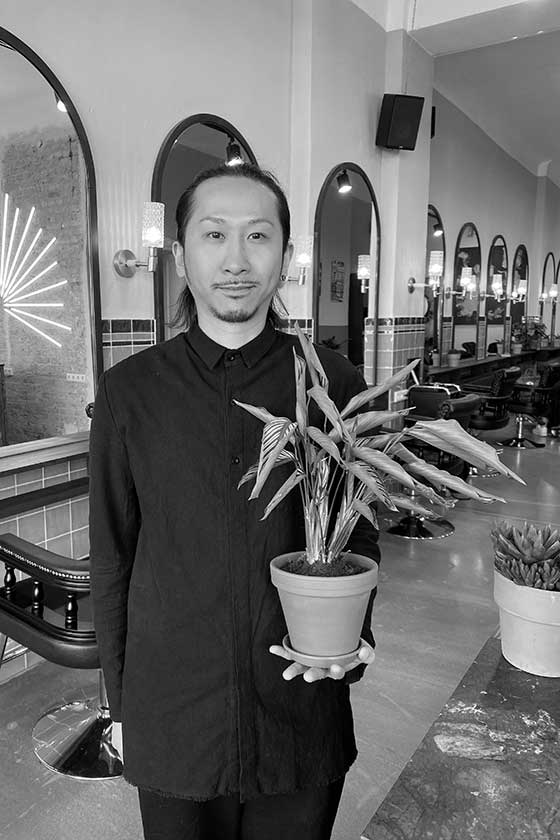 Jacko
master stylist
Meet Jacko, our master hairstylist at ESHK Moabit. Depending on who you ask, Jacko Joao aka X.E.N is a hairstylist / Barber / DJ / hair scissors specialist / dance music producer.
For the past 20 years he has been combining his love for hairdressing with a music career
which all started in 2000 in Hong Kong. Working at established hair salons, Jacko got involved in movies, fashion shows, hair shows and photo shoots. All after which you'd find him spending his nights spinning records in clubs and touring Asia. 2019 saw him add a new chapter to his life by moving to Berlin and joining the ESHK family.
Jacko's skills mean he's able to work with various hairstyles in both contemporary and classic settings. Combining different hair cutting techniques, he delves into his experience ranging from Western structuralism to Japanese-influenced texturising techniques to classic American barber fade cut techniques. You'll always find a certain perfectionism to Jacko's work, his approach is innovative and unique, sculpting hair with his own design hair scissors to provide solid and flawless haircuts.