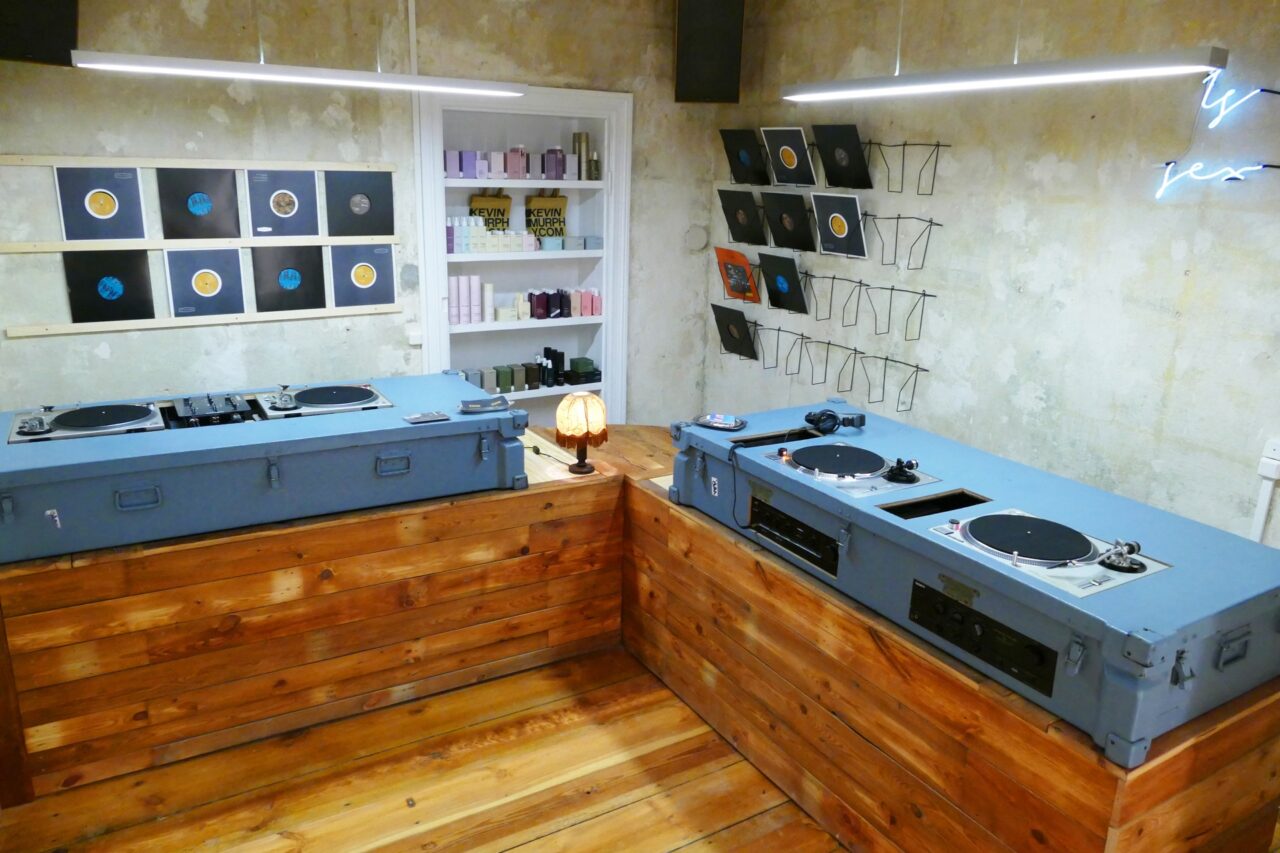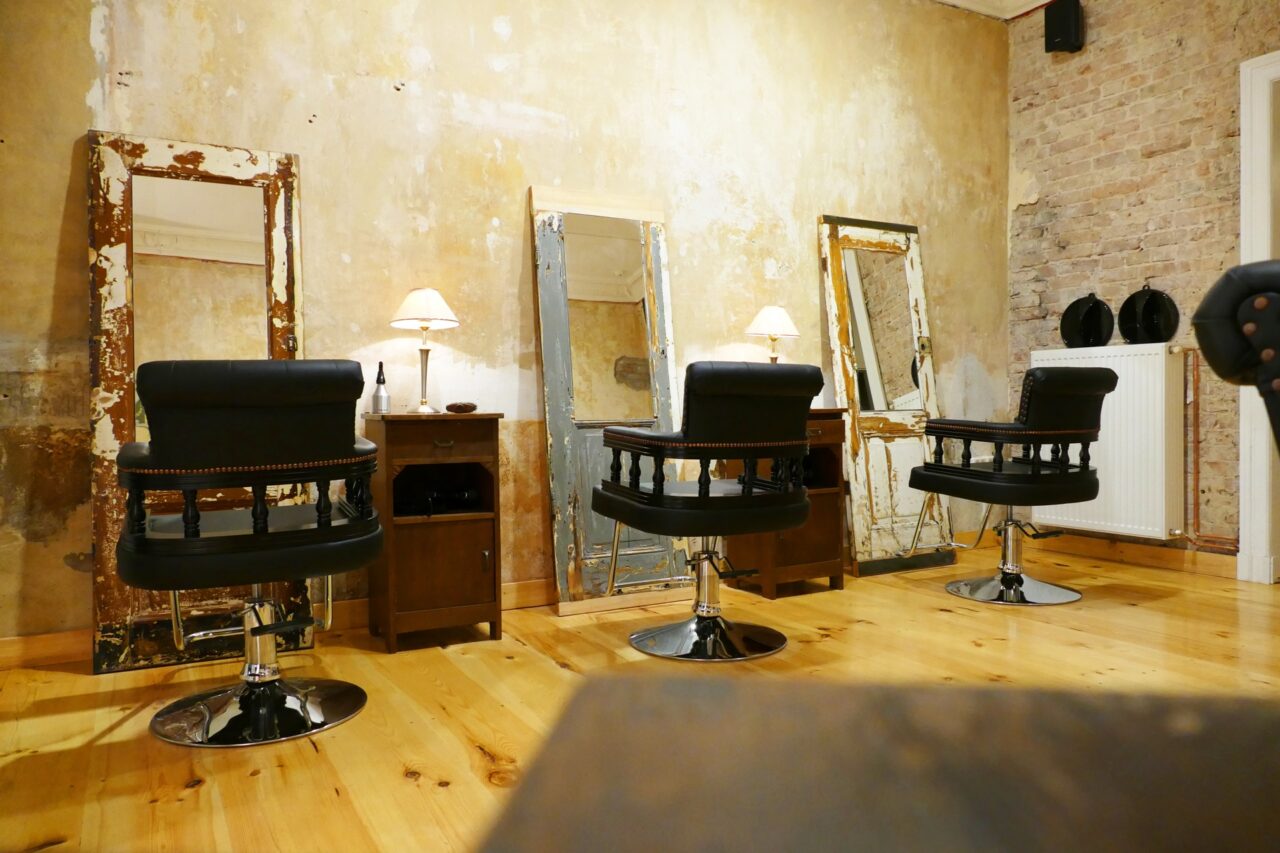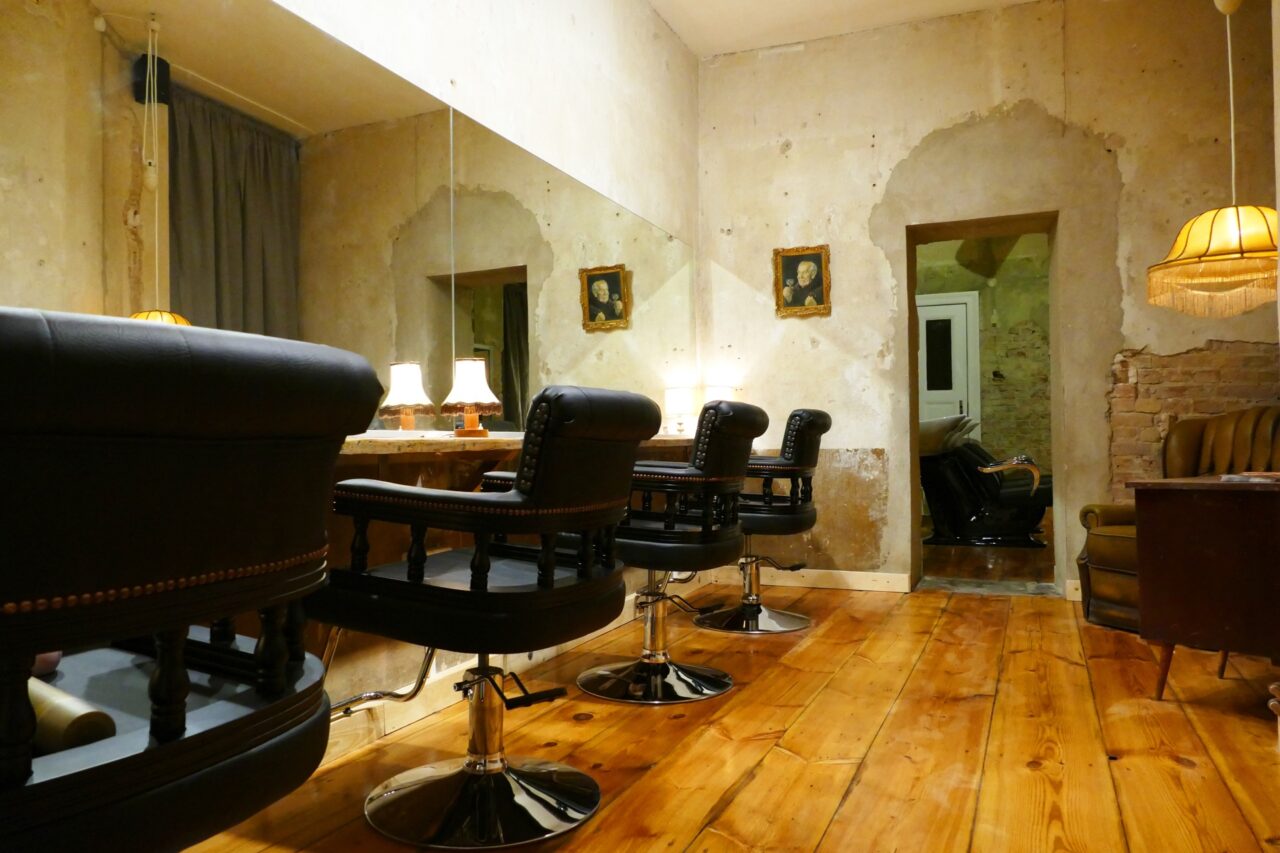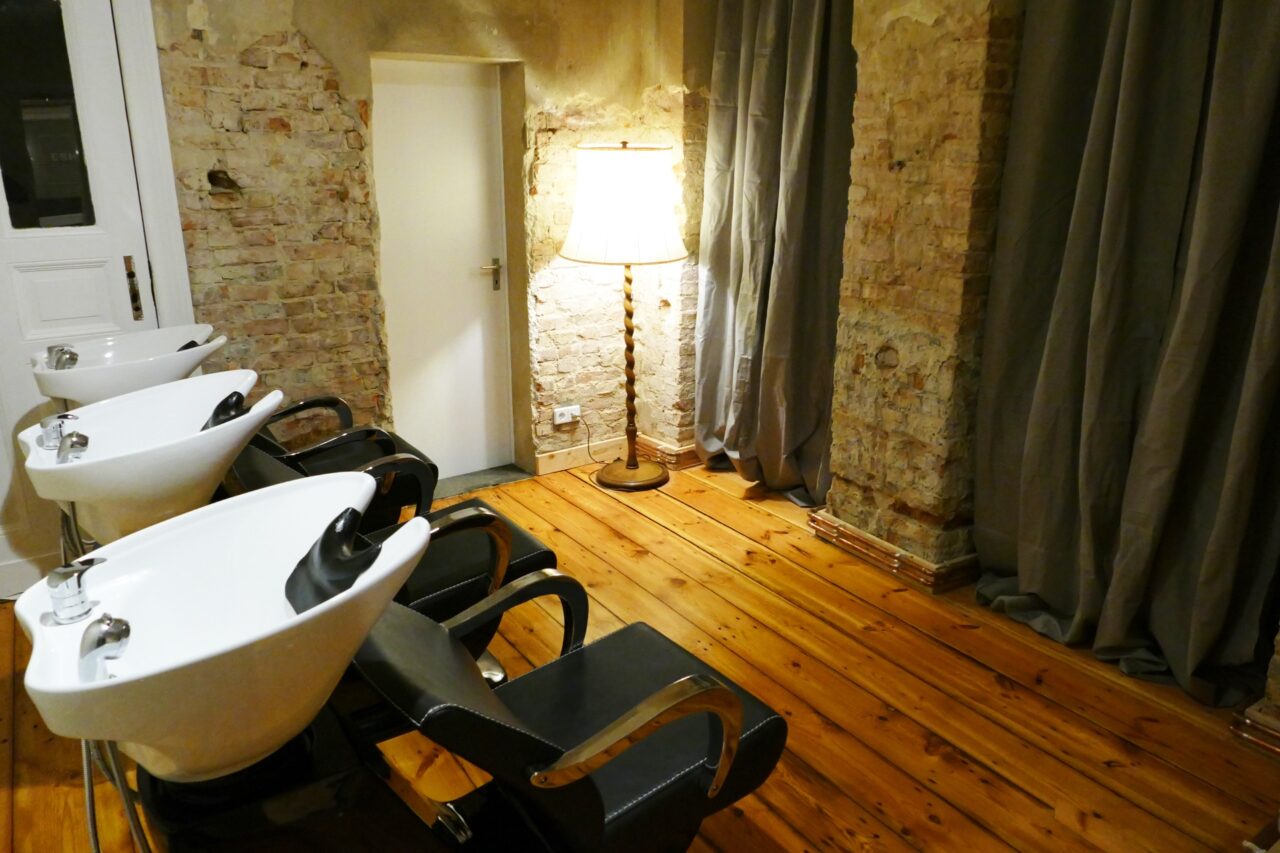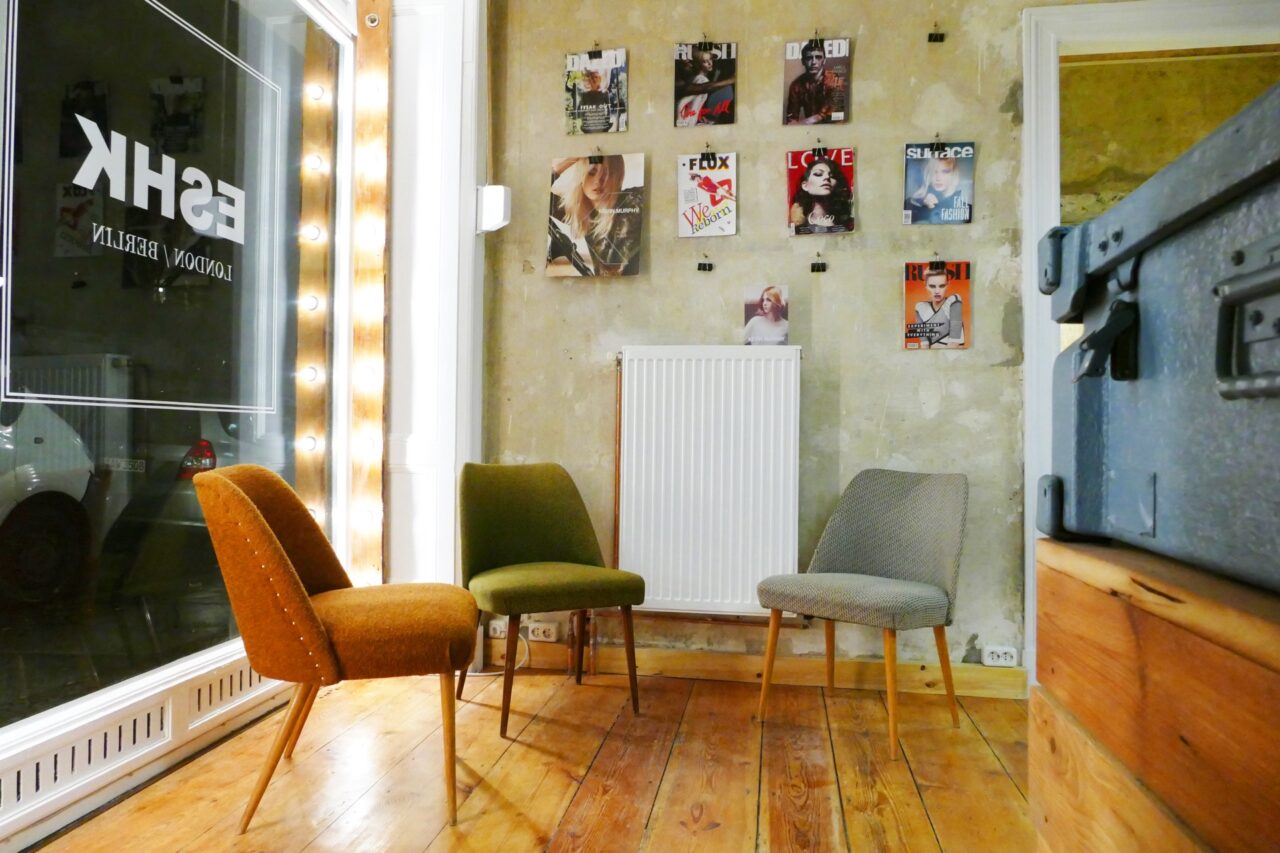 | | |
| --- | --- |
| Monday | 10:00 AM - 8:00 PM |
| Tuesday | 10:00 AM - 8:00 PM |
| Wednesday | 10:00 AM - 8:00 PM |
| Thursday | 10:00 AM - 8:00 PM |
| Friday | 10:00 AM - 8:00 PM |
| Saturday | 10:00 AM - 6:00 PM |
| Sunday | Closed |
Cut & Blow-Dry Services
Stylist
Senior
Master
Wash, Cut & Blow-Dry / Haarwäsche, Schnitt & Föhnen
52 €
60 €
67 €
Short cut back and sides / clippers cut / Kurzes Schnitt
40 €
47 €
55 €
Styling
Shampoo & Blow-Dry / Waschen & Föhnen
37 €
42 €
45 €
Hair-Up / Hairstyling
from / ab 55 €
from / ab 65 €
from / ab 70 €
Bridal Hair-Up (Includes trial) / Brautfrisur (Inkl. Probe)
from / ab 155 €
from / ab 155 €
from / ab 155 €
Treatment & Other / Haarkur
Treatment / Kur
25 €
25 €
25 €
wellaplex with colour service / wellaplex mit Farbservices
40 €
40 €
40 €
wellaplex standalone treatment / nur wellaplex als Pflege
50 €
50 €
50 €
Brazilian Treatment / Keratin Glättungskur
from / ab 155 €
from / ab 155 €
from / ab 155 €
Colour Services
Stylist
Senior
Master
Bleach & Toner / Blondierung & Abmattierung
Regrowth / Haaransatz (up to 4cm)
90 €
95 €
100 €
Short / Kurzes Haar
100 €
105 €
110 €
Medium / Mittellanges Haar
125 €
130 €
135 €
Long or Thick / Lang oder dichtes Haar
145 €
150 €
155 €
Toner refresh / Abmattierung
from / ab 55 €
from / ab 60 €
from / ab 65 €
Permanent / Farben
Regrowth / Haaransatz
55 €
60 €
65 €
Full Head / kommplettes Haar
65 €
70 €
75 €
Semi-Permanent / Tönung
65 €
70 €
75 €
Extra tube of colour / extra tube farbe
45 €
45 €
45 €
Colour correction / Farbkorrektur
Call us*
Call us*
Call us*
Balayage (inc. toner)
Balayage (short hair / kurzes Haar)
115 €
120 €
125 €
Balayage (long hair / langes Haar)
125 €
130 €
135 €
Touch Up / Nachbesserung Balayage
105 €
110 €
115 €
Highlights / Foliensträhnen (inc. toner)
T-Section / Oberkopf
95 €
100 €
105 €
Half Head / Halber Kopf
110 €
115 €
120 €
Full Head / Ganzer Kopf
125 €
130 €
135 €
Base Tint surplus / extra Farbe
45 €
45 €
45 €
booking info / Termin Informationenen: Prices are subject to change and may vary slightly upon consultation, depending on hair thickness and length. Preise sind der Änderung vorbehalten und können nach Absprache abhängig von der Dicke und Länge der Haare variieren.
Our aim is to provide the best service and that goes hand in hand with using the best products. At ESHK Friseur Neukölln, Berlin we use Oway Organic Hair Care and Wella Professional products. These brands help us bring gentle solutions for our planet to optimal colour results. More info on the Oway products range below; to help you care for your hair and keep it in top shape as if you'd just left our salon.
We opened our hairdresser / friseur in Neukölln following the success of our London salons. Our first Berlin hair salon and record store has been welcoming clients since 2016. Like our London hairdressers we've put our own stamp on style, design and feel of our salons. This shop unit in particular has a varied history, from being a cigar shop to adult cinema. A lot of care and also craftsmanship was put into the refurbishment. We opted for a mix of reclaimed wood, as well as custom built furniture and bare unfinished walls. We did however manage to retain a warm and welcoming place, keeping clients cosy during the harsh Berlin winters at our Neukölln friseur salon.
Our Berlin locations feature a record store, where we often also host DJs and producers. A carefully curated selection of vinyl by in-house music curator Tomoki and director Miguel (aka Maik Yells) makes sure we've always got a great stack of tracks for you.
You'll be greeted by our ever so charming and super talented team. We are an English speaking hairdresser in Berlin. However, with a highly experienced international team adding languages from German to Polish and Icelandic.
From minimalist hair cuts and 80's mullets, smooth balayage to crazy hair colour, pop into one of our salons, relax and we'll do the rest!
For all colour and treatment services a previous consultation, skin test and a deposit is required to secure your booking.
Should you need to cancel or amend your appointment, we ask that you give us at least 24 hours notice or 50% of the original service will be charged. Should you not show at your scheduled appointment the full 100% of the service will be charged.
Please note we don't accept cancellations via e-mail or social media, please call the branch in question.
Why we charge deposits for our bookings
We keep our schedule clear to see you. Not showing for your appointment means we miss out and with such short notice can't replace your slot with someone else. That is why we kindly ask you to give us sufficient notice as a courtesy to both our stylists and other clients. We can then help you to reschedule your appointment and find a more suitable time and date.
Our prices
Please note our prices are subject to change and may vary slightly upon consultation, depending on hair length and thickness.
For colour appointments in London & Berlin:
Please make sure you come in at least 48 hours before your appointment for a skin/patch test. If you are a regular customer of ours, please note a test is required at least every six months.
Sensitivity can change over time, due to some change in circumstances or a change in product formulation. With concerns around post-Covid skin sensitivity (even if you haven't tested positive), we kindly ask all colour clients to have the skin test done. We just want to make sure you'll be fine at the time of your appointment. You will be asked to sign a form with regards to this procedure when you come to have the test done. Without it we will unfortunately not be able to see you.
For all bleach customers please note we strongly advise you to not wash your hair 48 hours prior to your appointment. It is common to feel slight discomfort / irritation to the scalp up to 48 hours post appointment.
Our colour products are by Wella Professional (London, Berlin & Toronto), Schwarzkopf Professional (NY), Oway Organic (all salons) and Pulp Riot (London & Berlin). The Wella ColourTouch range used for semi-permanent colouring is ammonia free.