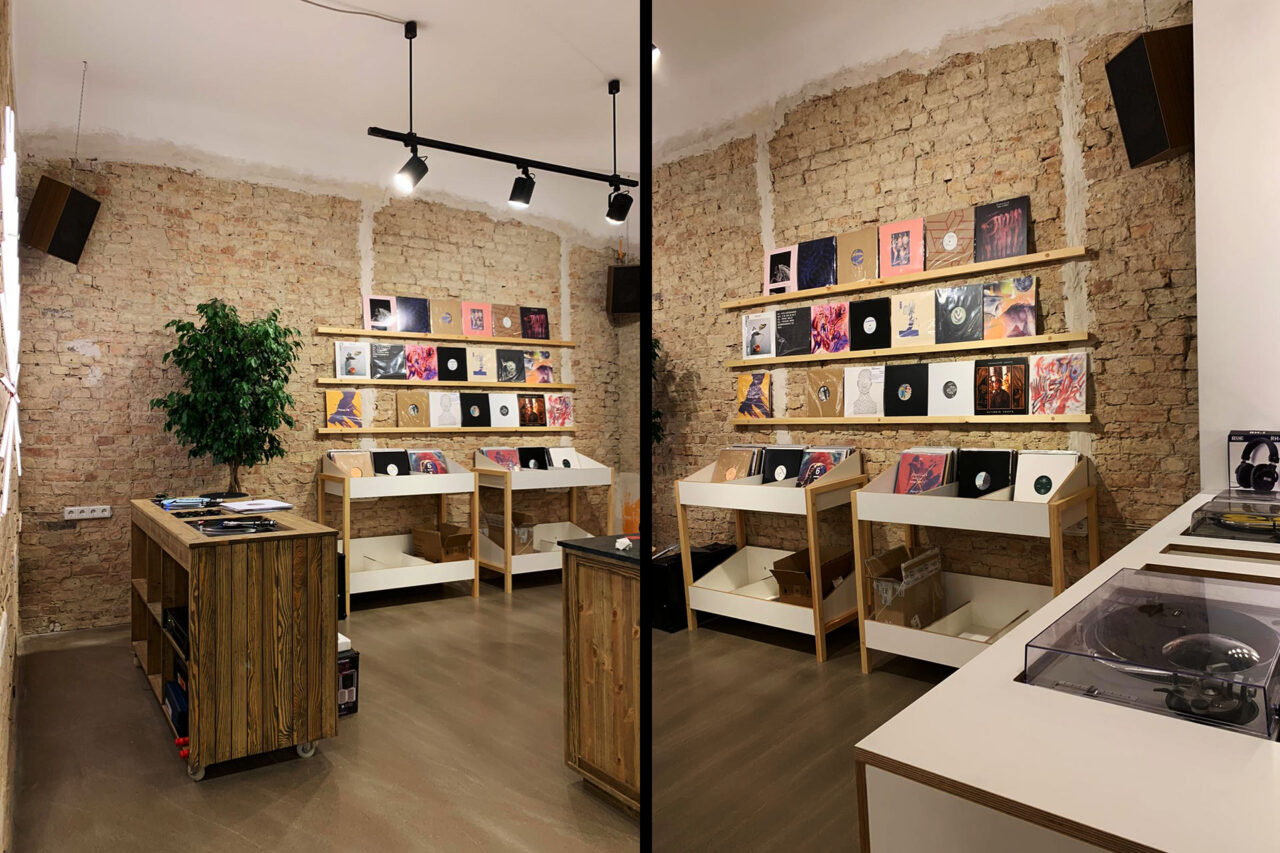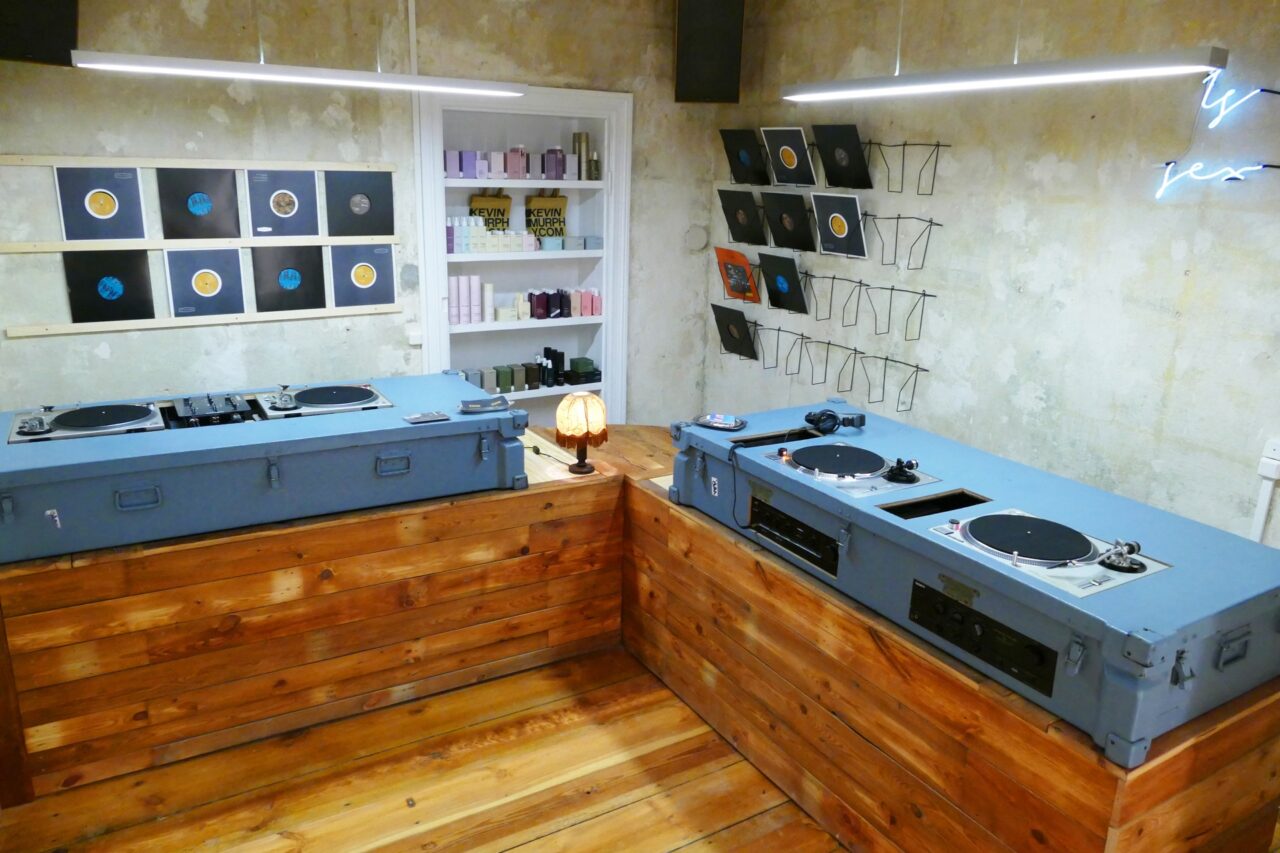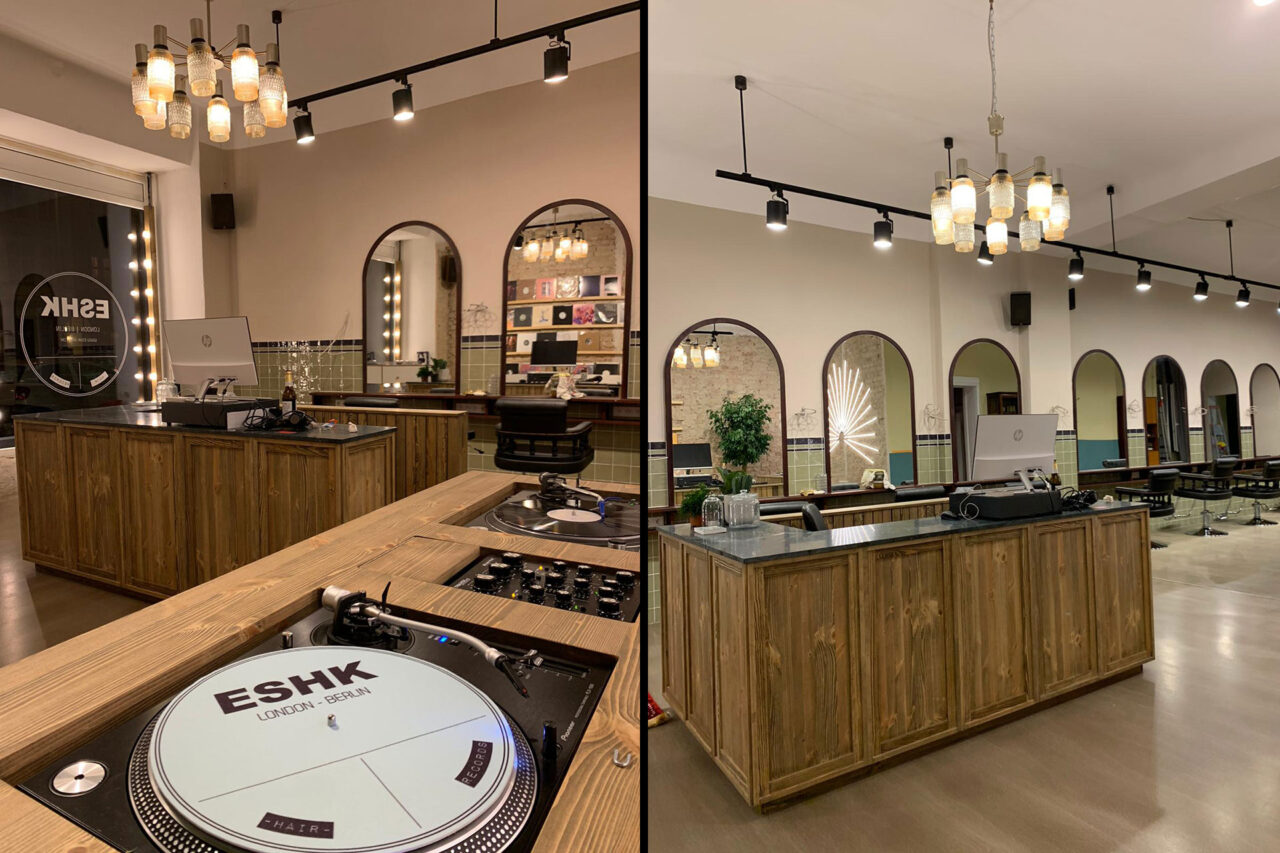 Bringing you our latest favourite electronic music on vinyl at our Berlin locations; from house, techno, ambient and minimal to jazzy vibes.
With our Berlin branches we want to bring music and hair together, opening a hair salon slash record store.
A regularly updated selection of vinyl chosen by our in-house music curator Tomoki Tamura and our director Miguel (aka Maik Yells) is available in store and online through Discogs.
Follow our ESHK Berlin Facebook page for new arrivals info.
We regularly host DJs & producers who come to present their set or work. So far we've had the pleasure of having 'round Nicolas Lutz, Omar, Dj Masda, Z@p, Onirik, John Dimas, Ed Herbst, Nick beringer and the list goes on...
Past recorded sets can be found on our Soundcloud account (link and latest set below). If you're interested in doing a set at our Neukölln or Moabit branch, please drop us a line with a link to your work / recorded set to miguel@eshk-hair.com
Visit ESHK Berlin Soundcloud page