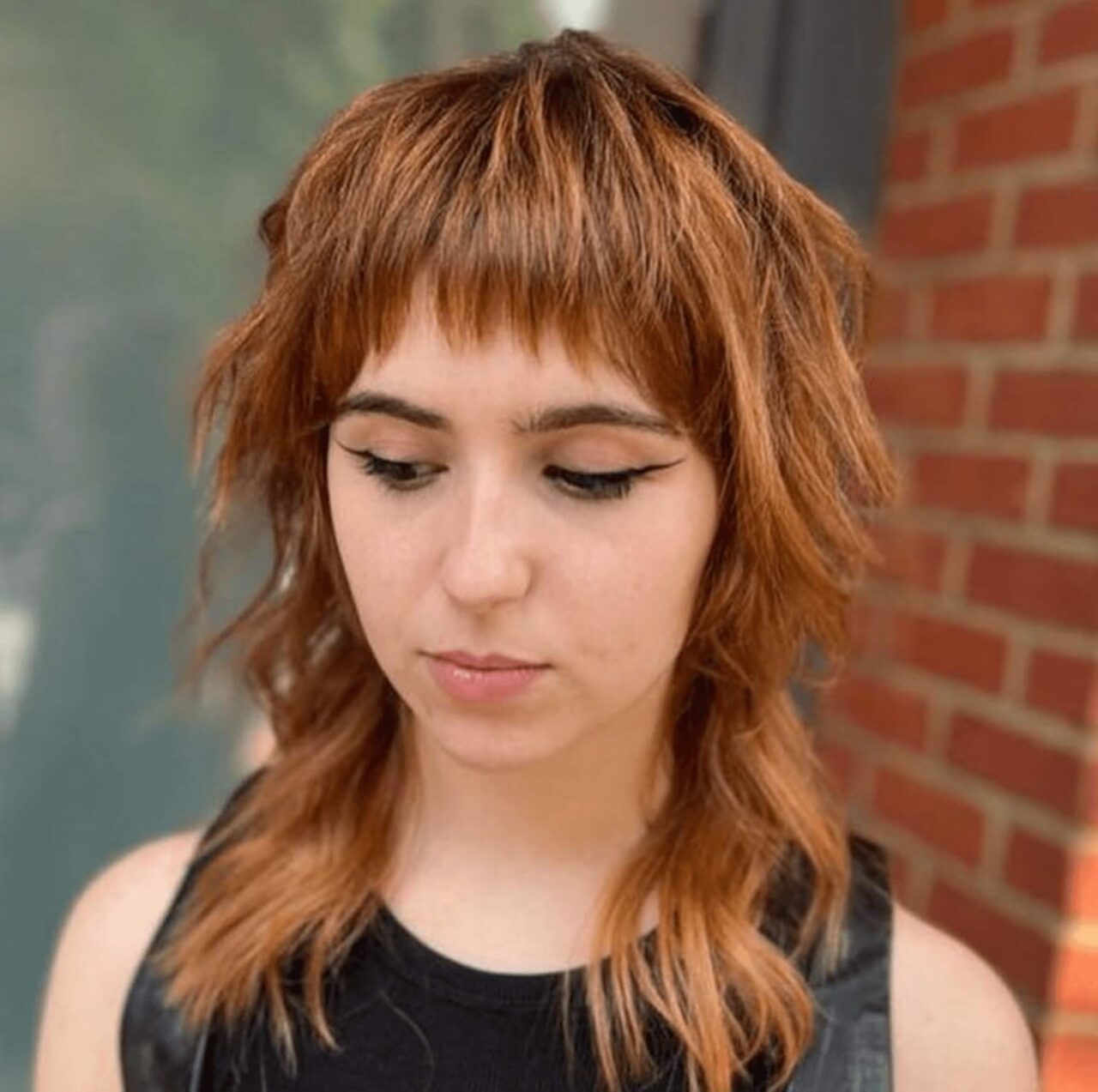 If your hair has natural waves or curls, some volume and texture, there's a hairstyle we love which works gender neutral and is really worth considering. We're talking about the wolf haircut or wolfcut. 'What's that?', we hear you howl…
Some say it originated from South Korea as the naughty child of the shag haircut and mullet. Taking the best elements from both edgy haircuts, it gives you the choppiness and layers of the shag and shape of a voluminous mullet. If you found the mullet a little too 80s football player or shag cut too 70s 'peace and love', the wolf cut might be the one to go for. It keeps some nostalgia of its parent cuts but brings a more futuristic finish and feel to the table.
With this style it's up to you and your stylist how far you take it. With a good texturising product you can give extra volume and go all out with lots of shaggy layers. On the other end of the spectrum is a soft wolf cut, just adding some choppy layers on top, keeping things cute. Lots of options in terms of playing with the fringe style and length here too.
As always our teams of stylists at our London, Berlin, Brooklyn and Toronto salons are more than happy to go over the options. They'll be able to advise what they think would suit you best, using their expertise to mix the elements above and create a wolf haircut that looks fabulous on you.